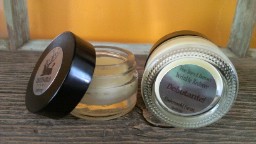 $ 26 USD
Debutante
Revisit your youth.
Decadently blended especially for the delicate, fine lines around eyes and lips. Packed with natural oils, herbs, antioxidants & minerals. Some love this remedy so passionately that Prom Queen is a distant but pleasant memory. They apply it to their entire faces and Décolletage.
Of course, its work does not stop with its anti-aging properties.
Infused are magical ingredients to bring joy, success & power to the wearer.
Prayer is constant in the process & the blessings of the crossroads complete all of Underworld Farms Apothecary concoctions.
Apply to fine lines and wrinkles twice daily.
Contact Underworld Farms to discuss allergies.
If irritation occurs, discontinue use immediately.
Introductory price includes priority shipping.