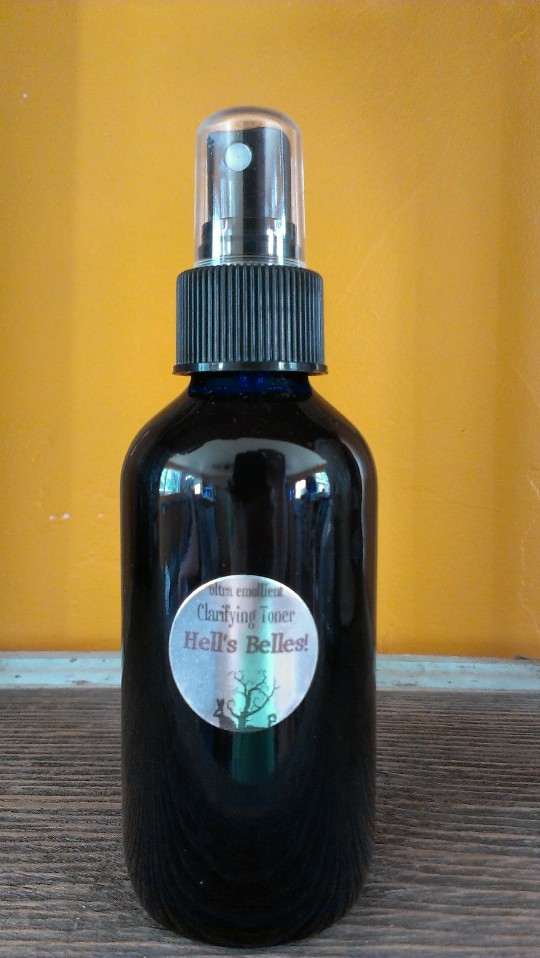 $ 20 USD
Hell's Belles
is a Clarifying Toner packed with rich emollients.
It is designed to clear impurities while plumping cells, thus smoothing the complexion and reducing the appearance of fine lines and imperfections.
Infused with herbs, antioxidants & minerals.
Spritz face, neck and decolletage whenever the urge arises.
Of course, its work does not stop with its anti-aging properties.
Infused are magical ingredients to bring joy, success & power to the wearer.
Prayer is constant in the process & the blessings of the crossroads complete all of Underworld Farms Apothecary concoctions.
Contact Underworld Farms to discuss allergies.
If irritation occurs, discontinue use immediately.
Introductory price includes shipping.