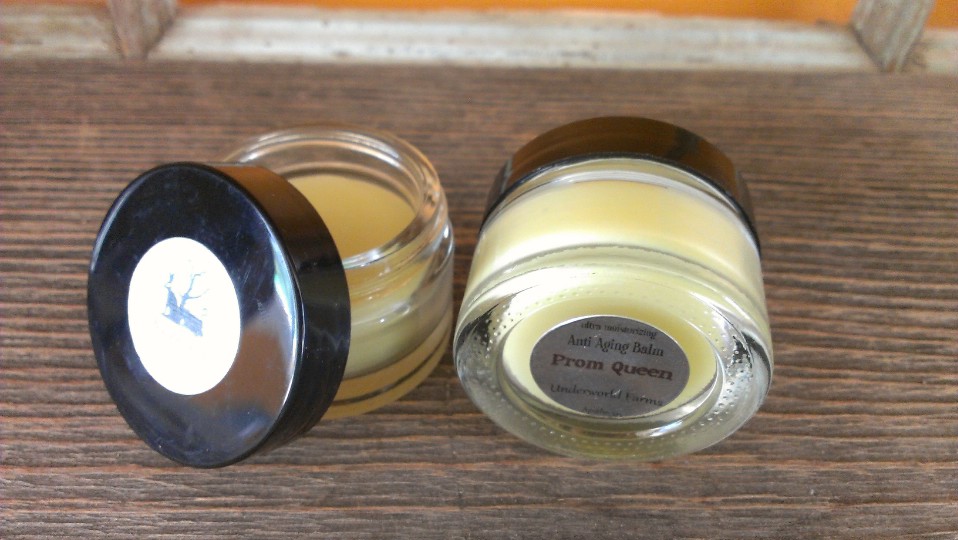 $ 32 USD
Prom Queen
Anti Aging, ultra moisturizing balm
Conjure your Youth & Intrigue
This powerhouse potion, made in micro batches with decadent natural oils, herbs, antioxidants & minerals, hydrates tired skin, plumps cells for a smoother appearance, reduces pores, reveals fresher skin & a more youthful, confident you.
Of course, its work does not stop there.
Infused are magical ingredients to bring joy, success & power to the wearer.
Prayer is constant during the process & the blessings of the crossroads complete all of Underworld Farms Apothecary concoctions.
Apply to clean skin twice daily.
Contact Underworld Farms to discuss allergies.
If irritation occurs, discontinue use immediately.
Introductory price includes priority shipping.