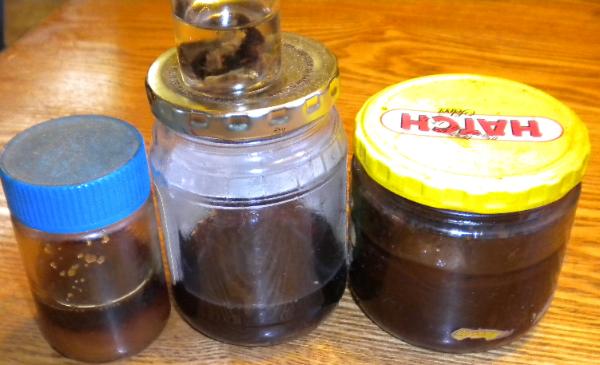 HOODOO MONEY HONEY JAR

This sweetening jar is made to sweeten and draw money to you. I really prefer syrup or sugar to honey for sweetening work but this is a money jar and honey preserves. These jars work really well if you work them at least once a week, ideally every day would be better. To make this jar you need a small jar, make sure you cleanse the jar before you began your work with. Write your petition out on a piece of parchment paper, cover the petition with the prayer "the Lord is my Sheppard I shall not want" across your petition. Dust your petition with the hoodoo powder then place it in the jar along with your personal concerns.
Then you can add a few drops of money drawing oil and your pay me oil, then you add you other ingredients. The mercury dime is added for protection and you can name your lodestone money or prosperity. Once you have everything in your jar pray over it and add your honey. Close the jar then set it up in a cross roads set up with four green candles. Shake the jar daily and pray your petition. After the candles burn out to keep the jar going you can burn tea lights on top of your honey money jar. This is classic hoodoo at its best.
4 Candles
Small Jar
Honey
(Petition Paper) (Personal Concerns)
Mercury Dime
Pyrite (To draw)
Lodestone (named money)
High John (To Remove all obstacles)
Alkanet Root (to protect the money)
Five Finger Grass (to grab the money)
Cinnamon Stick
Pay Me Oil
Money Drawing Oil
Hoodoo powders
Real Money